33erTaxiCard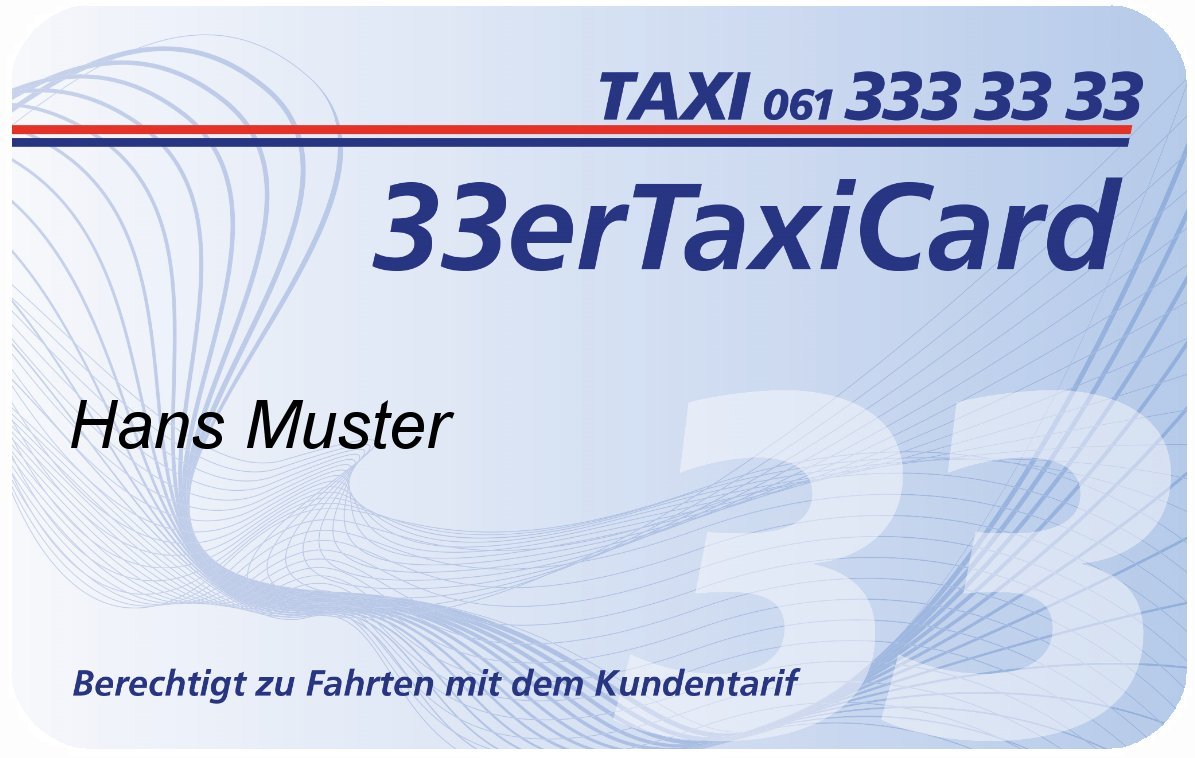 With our loyality card "33erTaxiCard" there is no surcharge for booking and you can travel everywhere and at any time on rate 3. You can save up to 15% in total.
You must present your 33erTaxiCard to the driver at the start of the ride, so that they can set the appropriate rate on the taximeter. It is not possible to change the rate afterwards.
33erTaxiCard is our new loyality card. It replaces the former Profitcards, Lady-Profitcards and Profitcards Plus. The Profitcards will be exchanged when they expire. Old Profitcards still entitle you to the same favourable customer rate.